Here's what's on my personal Christmas Break Bucket list. Hopefully it will inspire you to make a list on your own!
1.
Read
! I have so many books I want to catch up on! Here are some books on my list (although I probably won't get to all of them!)
Hitchiker's Guide to the Galaxy by Douglass Adams
Ender's Game by Orson Scott CArd
Pride and Prejudice by Jane Austin
A Great and Terrible Beauty by Libby Bray
Sweet By and By by Sarah Evans
Water for Elephants by Sarah Gruen
Fast Food Nation by Eric Schlosser
Mister Monday by Garth Nix
Storyteller by Edward Myers
Perfect Chemistry by Simone Elkeles
Every Thing on It by Shel Silverstein
No Impact Man by Colin BEavan
Sleeping Naked is Green
In Between by Jenny Jones
City of Bones by Cassandra Clare
The Tortilla Curtain by Boyle
The Maze Runner by James Dashner
Redeeming Love by Francine Rivers
Tortall and Other Lands by Tamora Pierce
Twilight Graphic Novel 2 by Stephenie Meyer
Love Finds You in Hope, Kansas by Pamela, Griffin
The Immortal Life of Henrietta Lacks
Christmas Dog by Melody Carlson
A Lancaster County Christmas by Suzanne Fisher
Body and Soul by Stacey Kade
Extra Virginity (I promise, this book is about olive oil)
Okay, so I probably won't be able to read even a small portion of these. But this list is going with me to my local library and I am going to
fill
my bookbag.
2.
Crochet
! I have so many projects I want to make, so little time.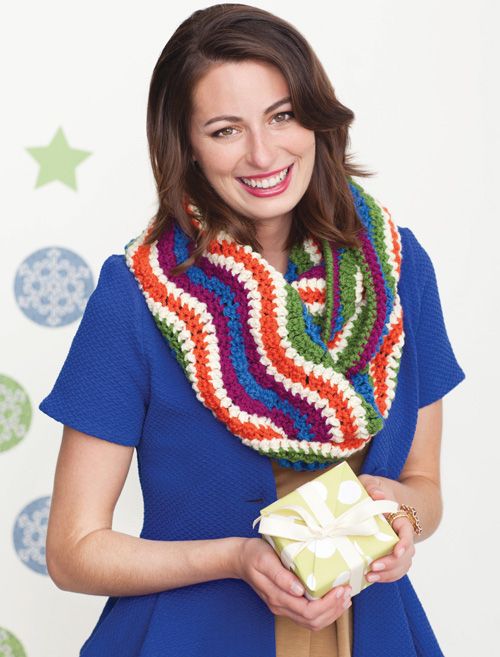 The Girlfriend Cowl from Crochet Today's November/December 2012 Issue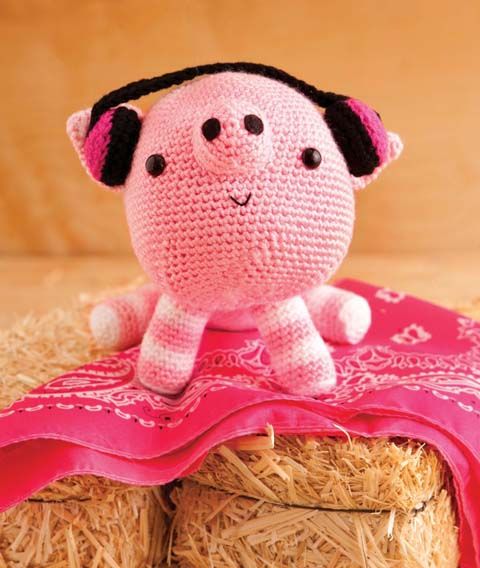 The Country Music Pig from Crochet Today's January/February 2013 Issue
Just for the Girls Throw from Crochet 1-2-3 (No pic, but it's awesome and pink and purple and soft.)
3.
Drink hot cocoa
I'm obsessed with hot cocoa. I love it. If I one a million dollars, I'd open my own hot cocoa shop. Plus, my family's coming up for Christmas and it'll be fun to watch the snow (if it ever snows here) and drink hot cocoa.
4.
Go to a local coffee shop
Another thing I want to do with my family, especially my little sister. If you live in the Flagstaff area, there are two fantastic local ones. Macy's has fantastic hot cocoa, and sometimes they have add designs in their whipped cream. Campus Coffee Bean has fantastic everything - I'm currently in love with their chocolate croissaints. (Which I dare say are better than the ones I had in France.)
5.
Try new recipes
I have so many recipes I want to try and then share with you all, and I might actually have time to make them all. Coming up next are tomato basil soup and apple cranberry pastries.
6.
Go skiing
I've only done it once, but I looooved it. And since I live so close to Snowbowl, I figure I better take advantage of that!
7.
Watch the pinecone drop
Flagtaff has a tradition of dropping a giant pinecone downtown for New Year's Eve. (Who needs a giant glittering ball?) I might freeze my buns off, but I have to do it at least once before I graduate.
That's all I've got - what's on your Christmas Break Bucket List?